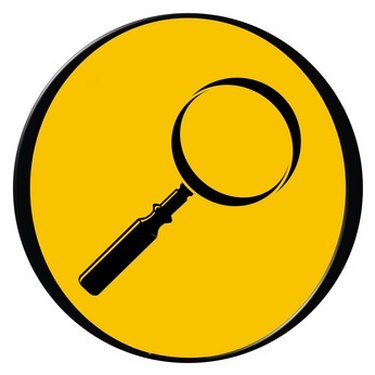 The Google search engine uses a search "robot" that crawls around the Internet looking for websites that are relevant to keywords you type into the search engine. There are times when Google's search results will display personal information that you might not want others to see. Google does not publish your information; the company only searches the information that has already been published through other websites. Many individuals are unaware that Google has established a protocol that will allow you to block your personal information from appearing in its search results.
Step 1
Contact the owner of the website that is listing your personal information in Google Search. Look for email addresses and telephone numbers that may be listed on the website. The contact information may be listed under the "Contact Us" link. Call or email the owner of the site and advise him that you would like for your personal information to be deleted from his site because you do not want it showing up in Google. In some cases, the owner of the website can delete the profile page that contains your information.
Step 2
Visit the "Google Webmaster Tools" website to complete the "Webpage Removal Request" tool. (A link to this removal tool is located in the "Resources" section.) In order to use the Google Webmaster Tools, you must have a Google account. You can click the "Create an Account Now" link to get a free account. If you already have a Gmail account you do not have to create another account.
Step 3
Click the "New Removal Request" button to enter the URL that you would like to have deleted from the Google search engine. You will be asked your reason for requesting the delete. Repeat this step for each URL you want deleted.
Step 4
Complete a special Google form if your Social Security number, banking or credit account information, your handwritten signature or if your name or business name is appearing on an adult website. There is a different form for each of the aforementioned situations. Once the form has been submitted, Google will conduct an investigation to resolve your issue and will usually contact you within five business days. A link to these special Google forms is located in the "Resources" section of this article.
Step 5
Refrain from placing your personal information on websites. This includes your name, telephone numbers, mailing address, email address and any other confidential information you don't want others to have access to. You can opt to use alias names and email addresses instead of your real name and personal information.