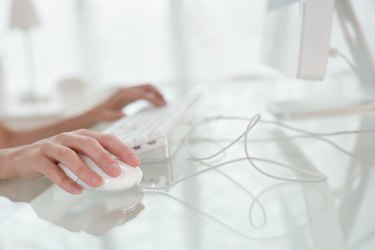 Google Earth is a multi-platform software application for viewing imagery of the earth's surface. It allows users to view the planet via satellite imagery, detailed maps, 3-D images and other tools enhanced with Google's Street View, search, audio and video services. It is even possible to view neighborhoods with the capability to zoom in on private residences. Some consider having their homes visible on Google Earth an invasion of their privacy. It is possible to have your house removed from Google Earth.
Finding your address and requesting removal
Step 2
Click the "Try Street View on Google Maps" blue button on the right side of the screen.
Step 3
Type your complete address in the "Find businesses, addresses and places of interest" field at the top of the page. Click the "Search Maps" button. The map that appears will have a marker on your address.
Step 4
Use the slider tool at the left side of the map to zoom in on the image of your residence. Sliding the tool up will show a more detailed photo of your house.
Step 5
Click the "Report a problem" link at the bottom of the map. The link is very small and at the right of the page.
Step 6
Follow the directions on the pop-up dialog. Drag the new marker that appears on the map to your house to rest on the previous marker indicated with an "A" inside of a red flag. Choose "Other" from the "Which element is wrong?" drop-down menu.
Step 7
Type a detailed description of why you want your address to be removed in the "Problem description" form field. Be sure to cite your privacy concerns. Check the "Email me when the problem is resolved" box. Click the "Report problem" button.
Step 8
Check Street View every few weeks to see whether your house has been removed from the service or blurred. As long as it is visible in Street View, it will be visible in Google Earth.