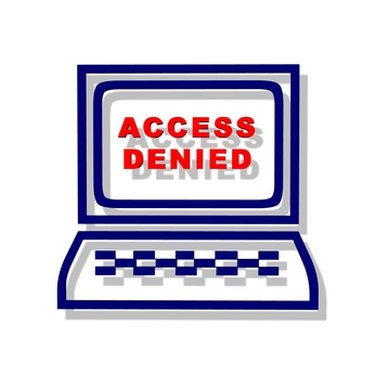 WebBlocker is a Web security application developed by WatchGuard Technologies, Inc. Thoroughly integrated with all Firebox X e-Series and WatchGuard XTM appliances, WebBlocker is a prolific tool used by network administrators looking to manage which websites users may access when surfing the Net. However, when WebBlocker is set to work on a network, websites with useful and trustworthy content may also become blocked. If you encounter this problem, WebBlocker can easily be bypassed by using a proxy site.
Step 1
Visit the ProxyToad website to bypass WebBlocker (see "Resources"). ProxyToad offers users its free proxy server to access websites that are being blocked by WebBlocker as well as other Internet restrictions. When using this proxy to bypass WebBlocker, access blocked websites with anonymity because ProxyToad hides your IP address and location--which ultimately ensures your browsing security. To bypass WebBlocker, add the URL of the page you want to view in the text box displayed on the right side of the ProxyToad Web page, below the bar that says "Enter Web Address in Text Box." Click the small "GO" tab located below the text box, and ProxyToad bypasses the WebBlocker browsing restrictions on your network.
Step 2
Use the Unrestrictedsurf.org proxy to bypass WebBlocker restrictions (see "Resources"). With the Unrestrictedsurf.org proxy, surf the worldwide Web anonymously and from any network that has WebBlocker Internet restrictions or any other type of browsing filter. Through this user-friendly proxy interface, bypass WebBlocker by simply typing the Web address of the destination you want to access in the text field featured below the "Enter URL" title. Click the red "GO" tab after you have typed the URL, and Unrestrictedsurf.org bypasses the WebBlocker Internet blocks on your network and redirects you to the previously blocked site.
Step 3
Browse to the Hiding Now proxy site and unblock WebBlocker restrictions (see "Resources"). Hiding Now is an efficient, fast and free proxy service based in Amsterdam, Netherlands. With this proxy, bypass WebBlocker filtering settings while remaining anonymous and keeping your identity protected. Some of the sites accessible through Hiding Now include YouTube, Pirator, Facebook and MySpace. To bypass WebBlocker using the Hiding Now proxy server, enter the URL address of the blocked site in the text box displayed on the center of the page and click the "Go" button below the text box so Hide Now bypasses WebBlocker and redirects you to the sites you want to view.
Tip
Use a wide variety of proxy sites to bypass WebBlocker. Find more proxy sites by visiting websites like ProxShare.com and Best proxy Sites (see "Resources").
Warning
Always abide by the browsing guidelines established at your school or work; failing to do this could get you suspended or fired. To avoid any problems, get a write-off from your supervisor or manager.