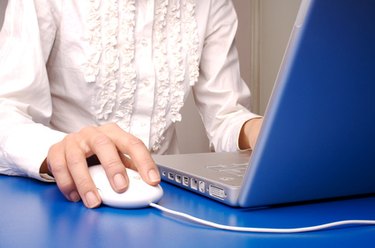 In Windows operating systems, there are three types of accounts users can set up: guest, standard and administrator. The guest account is for visitors who are temporarily using the computer; the standard account is for people who regularly use the computer; and the administrator account gives users full access to their operating system. Standard and guest accounts are unable to change vital system settings, while administrator accounts are. If you want to log in to the computer's administrator account without having to enter a password, you need to change the advanced-user account-control settings.
Step 1
Open the Task Manager by pressing "CTRL+SHIFT+ESC."
Step 2
Go to the "Applications" tab.
Step 4
Type "Control Userpasswords2" into the search box and press "Enter." Windows will require you to enter the administrator password to access the advance-user account controls.
Step 5
Select the computer's administrator account under "User Name."
Step 6
Uncheck the options that says "Users Must Enter a User Name and Password to Enter this Computer."