If you are the only person who has access to your computer, you can remove the option to enter a password to access the system, since you probably do not need to protect your computer. One way that Windows enables you to secure your computer is to password-protect your user accounts. Once password protection is activated, you must enter your account password to gain access to the system. Not having to enter a password reduces the time it takes you to log in to the system.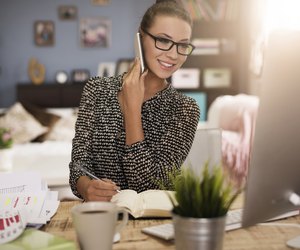 credit: gpointstudio/iStock/Getty Images
Step
Click "Start" and then choose "Control Panel" to open the Control Panel window.
Step
Click "User Accounts and Family Safety" and then select "Change Your Windows Password" under "User Accounts."
Step
Click "Remove Your Password" under "Make Changes to Your Account."
Step
Type your current password in the box under "Are You Sure You Want to Remove Your Password" and then click the "Remove Password" button. You can now log on to your Windows account without entering a password.