While iTunes is the default media player for Macintosh computers, you can also change the configuration settings on your computer so that a different Apple program or third-party program automatically opens your music and videos. Once the configuration settings have been changed, the new default player will open on your Mac computer instead of iTunes. Third-party media managers can be downloaded directly from the software's site, or you can search for them at software sites such as Download.com.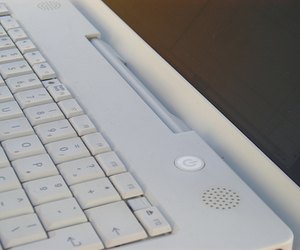 Step
Click the "Finder" icon on your Macintosh screen's dock, and open your media folder. Alternatively, click "File" at the top of the screen and select "New Finder Window."
Step
Right-click the song or video, and select "Open with" from the shortcut menu. Select "Other" at the bottom of the sub-menu.
Step
Click the application from the Choose Applications list that you want to assign as the new media player, and check the box next to "Always Open With."
Step
Click the "Open" button in the Choose Application window to save the changes and open the file in the new media player.