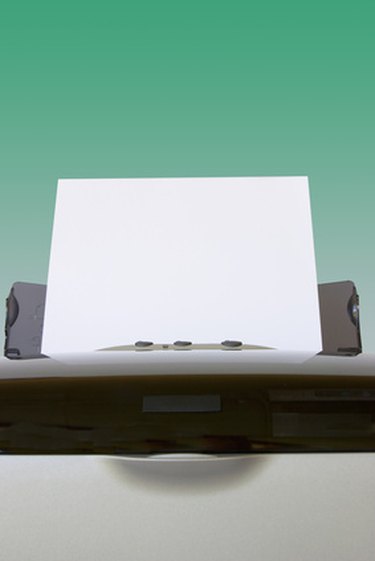 Sometimes you can't print a document because your printer is offline. This frustrating problem can be resolved easily on a Hewlett-Packard (HP) printer. All that is needed to switch an HP printer from offline to online is a computer mouse or computer touch pad. To ensure another printing problem doesn't exist, though, check the printer for paper jams, proper installation of ink cartridges and low ink.
Step 1
Turn on the computer to which the HP printer is connected. The printer does not have to be turned on in order to switch it from offline to online.
Step 2
Click once on the Start menu.
Step 3
Click "Devices and Printers."
Step 4
Click the icon for the HP printer you wish to use. Where the status shows "Offline," click the word "Offline" and then click the "Printer" option on the pop-up window that results. Uncheck the "Use Printer Offline" option.