Editing the device name on your Xperia smartphone or tablet changes the way it is seen by other devices. This is the name, for instance, that appears when you pair your Xperia device via Bluetooth, or when broadcasting your cellular data connection as a hotspot. Xperia devices run on the Google Android operating system. If you're running Android 4.2 or later, take advantage of the Settings app to change the name of your Xperia device.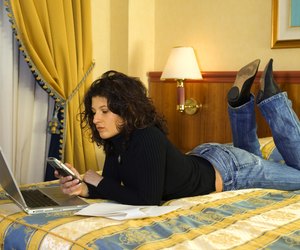 credit: Thinkstock Images/Stockbyte/Getty Images
Step
Tap the "Settings" icon on your list of applications to launch the Settings app. The Settings icon is identified by a small gear or cog. You may have to swipe through your home screens to find it.
Step
Scroll down through the list of items in the Settings app and tap "About device," "About phone" or "About tablet." Which of these options you're presented with varies depending both on the Xperia device you're running and the version of Android installed on it.
Step
Tap "Device name," enter a new name for your Xperia device in the provided field and tap "OK" to save your changes.