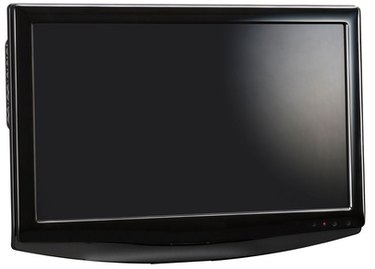 The Mitsubishi WD-65731 is a 65-inch HDTV that uses DLP (digital light processing) technology to create the picture. With this comes the ability to display video at up to 1080p (progressive-scan) resolution, but that picture resolution is dependent on the video source: a TV channel, DVD/Blu-ray disc or other component. The WD-65731 does not have a way to manually change between resolutions such as 1080p and the standard-definition 480i (interlaced), since the TV automatically adjusts to the native resolution of its source. But there are ways to allow the TV to display up to 1080p video when it is available.
Step 1
Connect any video source components capable of displaying 1080p HD video, such as a cable or satellite set-top receiver box or a Blu-ray player, to the WD-65731 using HDMI cables, as this connection type provides the highest video (and audio) quality. However, even with HDMI, 1080p video is not available (as of 2010) with most digital cable HD channels due to the video compression in use. These channels typically have a maximum resolution of 720p or 1080i.
Step 2
Adjust the video settings of your cable or satellite receiver to allow for the maximum resolution possible, if your receiver offers this option. For example, with Time Warner Cable, this will mean pressing "Settings" on the remote control, followed by selecting "High Definition" and then "Output Resolution" and selecting the available resolutions. Adjust the receiver's aspect ratio to 16:9 widescreen for HD if you want, as the WD-65731 will automatically select the widescreen "Wide Expand" picture setting when viewing an HD source -- a setting that is only available at 720p and above.
Step 3
Connect a PC to the WD-65731 via the TV's PC-DVI input, using a DVI cable or HDMI-to-DVI adapter cable, depending on the digital video output of your computer. That input allows the TV to display video from a computer at up to 1080 resolution. Again, the TV will automatically select the best resolution to match the display, so no manual change is necessary or possible.