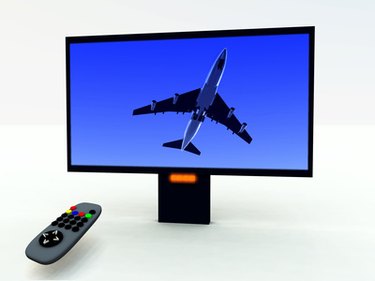 An external antenna can provide local over-the-air channels that might not be included in your cable package. Reception will vary depending on the antenna's range, location and obstructions blocking the signal. Sony LCD televisions are paired with a remote control that gives access to an-onscreen menu listing the various attached peripherals. Switching between an external antenna and a cable box is a simple process provided that external connections have been done properly. Remote controls vary slightly between television models. Familiarity with what the buttons do and when to use them is an important first step in achieving seamless transition between various peripherals.
Step 1
Turn on your TV using your cable remote.
Step 2
Point your Sony remote control at the TV screen and press the "Input" button.
Step 3
Select the "TV" icon on the screen's menu.
Step 5
Select "Auto Program" to scan available channels.