It's not difficult to change the administrator name on a computer running Mac OS. You will need administrator access to the computer, which may require you to enter your password. If you are not the administrator, you should ask the person who set up your computer to do it.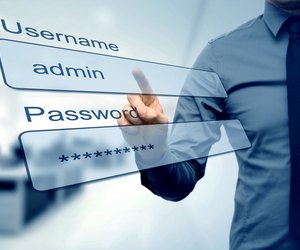 credit: ronstik/iStock/Getty Images
Changing the Administrator Name
Step
Login to your Mac using the administrator account. To do this, select the administrator account from the login screen. Depending on your settings, you may need to enter the administrator password. If you are already logged in with another account, then first select "Log Out [Account name]..." from under the Apple Menu at the far left of the top menu bar.
Step
Open the System Preferences application. This program is located by default in your Applications folder, but you may have moved it somewhere else. The appearence of the icon varies depending on what version of Mac OS you are using. In Mac OS 10.5, its icon looks like three gears in a silver-colored box, but in earlier versions of Mac OS X it may look like a light switch.
Step
Select "Accounts" in the System section. The Accounts icon looks like the silhouettes of two people, and is usually at the beginning of the fourth row of icons, under the "System" header. Click on the icon.
Step
Select the administrator account from the list on the left of the Accounts window. Administrator accounts say "Admin" under the account name. Change the administrator status of an account by checking or unchecking the "Allow user to administer this computer" box. If there is only one account, it will have administrator privileges by default.
Step
Change the text in the "Name" field to the new administrator name. Enter the administrator password to confirm the change.