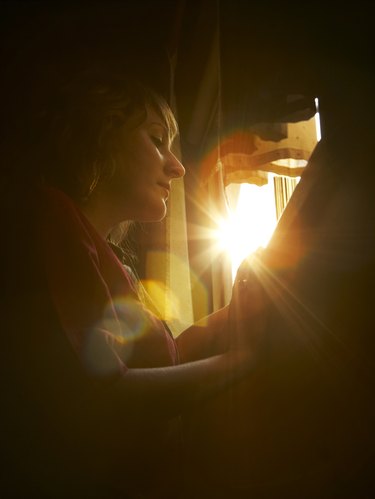 Citizen Eco Drive watches don't run on just any power source. These unique watches are powered by light energy which has been converted into electricity and stored in a capacitor. Like a rechargeable battery, this rechargeable cell stores energy gleaned from the exposure of the watch's solar panels to sunlight and other light sources. When the cell is charged to capacity and regularly kept in lighted areas, Eco Drive watches can run continuously for a lifetime. While charging the watch is simple, changing the capacitor requires a few extra steps.
Step 1
Try to recharge the cell to assess whether it truly needs to be replaced. It's extremely rare for the watch's capacitor to fail, according to the company's website at Citizenwatch. It may just need to be recharged or the movement may need to be serviced. The amount of time needed to recharge the cell varies from two minutes to 150 hours based on the current power level, the watch design and the type of lighting. If you must constantly keep the watch in light for it to work, the capacitor needs to be replaced. Also, if the second hand moves in two-second intervals and fails to keep proper time, the capacitor may need to be replaced.
Step 2
Reset the watch. For analog versions of the Eco Drive watch, pull the crown out to the proper all reset position for 30 seconds and push it back in and reset the time. For non-analog models, consult your manual for reset instructions.
Step 3
Take your watch to the nearest Authorized Service Center to have the battery replaced if recharging or resetting the watch doesn't work. The watch could be damaged if the cell removal and replacement isn't handled by a professional. Centers that accept customer walk-ins as of this publication include those located in Atlanta, Chicago, Detroit and Dallas.
Step 4
Mail the watch in a rigid envelop or box with packing materials to Citizen's service center in Torrance, California through an insured carrier, if you can't drop it off at a center. The address is COA-ATTN CS Dept.; 1000 W. 190th Street; Dept. R; Torrance, California 90502. Include a letter detailing the needed service, and your phone and email address so the center can inform you of the repair cost and time frame.