When you first set up an iPhone, you're prompted to name your device. If you decide later that you want to change the name associated with your phone, do so directly on the iPhone itself or through iTunes. Changing the name won't affect any of your other settings, and you can change it as often as you like.
On the iPhone
Tap Settings and select "General."
Tap "About" and touch "Name."
Enter the new name and tap "Done" on the iPhone's on-screen keyboard.
Through iTunes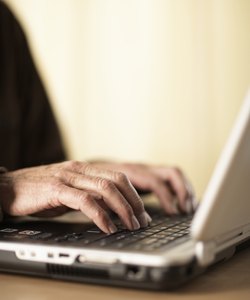 credit: Thomas Northcut/Photodisc/Getty Images
Connect your iPhone to your computer and open iTunes.
Click "iPhone" in the upper right corner of the navigation menu. If you have the sidebar enabled, expand the Devices menu and click on your iPhone.
Double-click the name of your iPhone and enter a new name. Press "Enter" on your keyboard or click anywhere else on the screen to save your changes.