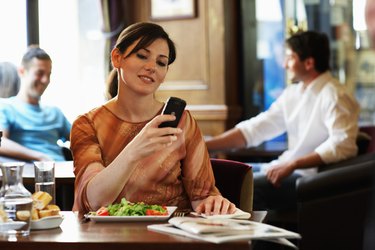 Your Samsung Galaxy S4 phone will automatically set itself to the correct date and time for your area once the phone is activated. You can change the default time, however, if you want to. For example, you may be in New York but would prefer your phone to display the local time in Los Angeles. You can also change how the time is displayed.
Step 1
Tap "Settings" on your phone's screen to open the app.
Step 2
Tap the "More" tab to display additional options.
Step 3
Tap "Date and Time" from the options list.
Step 4
Tap "Set time" to manually input the time. Otherwise, tap "Automatic date and time" to have your phone set these values automatically from the network.
Step 5
Enter the current time you want to have displayed using the on-screen keyboard.
Step 6
Check the "Use 24 hour format" box if you prefer this format. Otherwise, leave it unchecked.