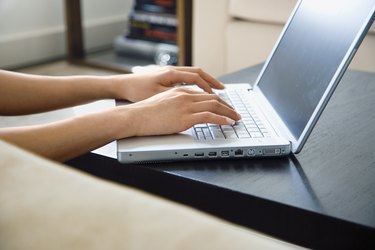 The Toshiba Satellite is a series of laptop computers manufactured for consumer use. The computers have built-in speakers that allow you to listen to music and other sound files. In addition, you can listen to sound files through headphones by plugging the headphones into the headphone jack. You can adjust or mute the volume on your Toshiba Satellite, according to your preferences.
Step 1
Double click the speaker icon located in the taskbar in bottom right corner of the screen. The volume control window will appear on the screen.
Step 2
Click on the "Volume" slider and move it up or down, according to your preference. In addition, you can make adjustments to the "Bass" and "Treble" settings, which can affect the quality of sound. Close the volume control window when you are finished.
Step 3
Mute the Toshiba laptop by pressing the "FN" and "ESC" buttons at the same time. Disable the muting function by pressing the key combination a second time.