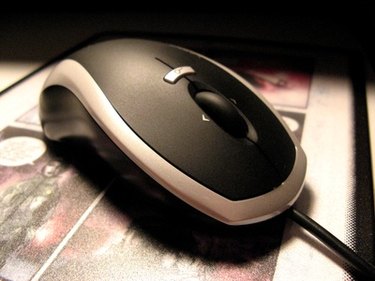 Toshiba computers are equipped with several features for adjusting audio settings, including the volume, when enjoying multimedia content. In addition, external speakers connected to a Toshiba will also have a volume control that can be set to personal listening preferences. Toshiba computers are typically sold with a Windows operating system already installed, so the Windows volume adjustments are essentially the same on any Toshiba laptop or PC. Clicking and sliding the volume control with a mouse takes only a few seconds.
Step 1
Click on the speaker icon on the lower right corner of the screen in the taskbar to open a window.
Step 2
Click and hold the left mouse button on the volume slider control, then drag the control up or down with the mouse to increase or decrease the volume.
Step 3
Click the Microsoft Flag or "Start" button, depending on the operating system, in the lower left corner to select and click once on "Hardware and Sound."
Step 4
Click "Adjust system sound" to set sound level for various functions on the Toshiba by clicking and dragging the slider controls. Dragging the controls upward increases the volume.
Step 5
Turn the volume control knob clockwise on the front of an external speaker connected to the computer to increase the sound level.