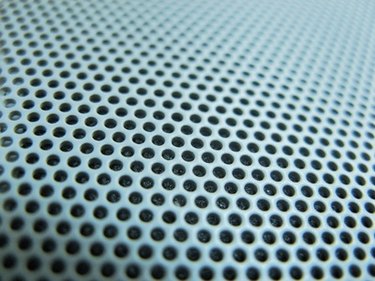 Getting a new audio system is exciting, but setting it up can be quite a task. The Bose 321 home entertainment system is compatible with flat-screen televisions, DVD players and other home entertainment electronics. After you've hooked up all your systems to the Bose speakers, make sure to configure the sound settings for the best quality sound. You may need to adjust the treble or bass according to the size of the room.
How to Configure Audio Settings for a Bose 321
Step 1
Switch on both the Bose 321 system and your television. Make sure that both are turned on before you begin to configure your audio settings.
Step 2
Pick up your Bose 321 remote and hit "Settings." Press the "Tune" down-button and select "System Setup" from the menu list. Hit "Enter" to view the audio settings options.
Step 3
Press the arrow keys to select the audio setting you'd like to configure. Turn on "Movie EQ" for equalization of a DVD. To adjust volume automatically for soft and loud sounds, turn "Range Compression" on. Turn on "Mono Decoding" to switch a mono feed coming from a device into multi-speaker amplification.
Step 4
Scroll down to "Bass Compensation" with the remote arrows and press "Enter." Adjust the bass according to the placement of the subwoofer in the room. To increase bass, place the subwoofer in the corner of the room. To decrease bass, move the subwoofer away from the corner. Press the plus sign to increase the amount of bass and the minus sign to decrease the amount of bass.