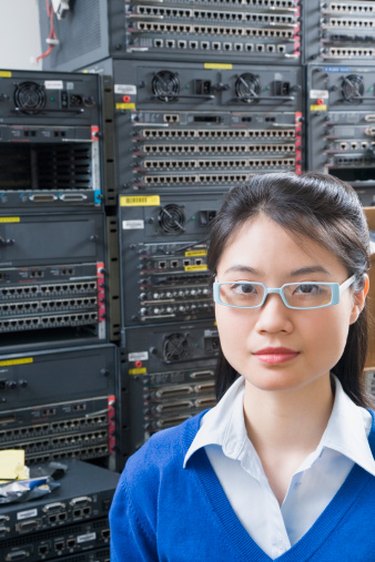 FileZilla is a free FTP server interface program that lets you upload and download pages, images, videos and documents from you website. The FileZilla program accesses your website through a server. You may need to change the password you use to access the website and the server if you suspect someone has hacked into your system. Using FileZilla makes it a straightforward process to change the password. All you need is a few minutes and a new, memorable password.
Step 1
Log into the server from your machine. You must use your own computer to access the server and change the password.
Step 2
Start the "FileZilla Server Interface.exe" program in FileZilla. In XAMPP, you can access the server through the admin interface from the control panel.
Step 3
Click on "Connect to Server." Enter 127.0.0.1 into the "Server Address" section, 14147 into the "Port" section and use your current password in the "Administration Password" section. Click "OK."
Step 4
Check whether you are logged on correctly. If so, you should see "Logged On" in the server's window.
Step 5
Click "Edit" and "Settings." Select "Admin Interface Settings." Check the "Change admin password" box.
Step 6
Enter the new password in the "New" section and retype the new password once again in the box below. Click "OK" and close the FileZilla program.
Step 7
Restart the server to finalize the new settings.