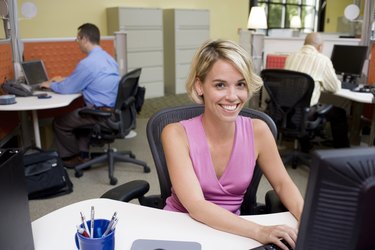 For Microsoft Exchange users to access their email accounts through Outlook Web Access, they must have the address, or URL, to the company's Exchange Server. There are two ways to check for the OWA server address. Users can ask their network administrator for the server address or they can check their "Account Settings" in Microsoft Outlook to verify support for OWA.
Ask the Network Administrator for the OWA Server Address
Check with the Microsoft Exchange or network administrator to see if the company supports OWA. The network administrator should supply the server address, which appears in the form "https:///OWA." The username and password to OWA will be the same as the domain username and password required to log onto an office workstation.
Check the Settings of the Microsoft Outlook Account
While logged into the computer in the office, open Microsoft Outlook and click "File" and then "Account Settings." The OWA server address, if it exists, should be displayed underneath the text "Access this account on the web." Copy the link, paste it into the browser window and then press "Enter." Next, enter the domain username and password at the OWA logon screen.