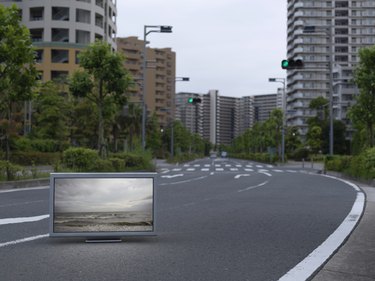 Every flat screen TV has a power board where the AC plug fits in. When the power board fails in a Vizio TV, it is unable to transfer the electrical current throughout the TV. This can also be caused by a blown fuse or transformer, and all of these items should be checked first. These tasks are an easier, more economical repair than replacing the power board on a Vizio TV.
Step 1
Place a towel or other soft cloth on a surface to protect the Vizio screen.
Step 2
Lay the Vizio LCD face down on the prepared surface, and remove all the rear screws using a screwdriver.
Step 3
Locate and visually check all the fuses on the Vizio TV. There are likely five fuses.
Step 4
Replace any spent fuses. If the TV picture still does not appear, remove the existing power board with a screwdriver.
Step 5
Remove any wires or cables that connect to the power board, and replace the power board with a new power board. Note the model of your Vizio TV to ensure getting the correct power board replacement.