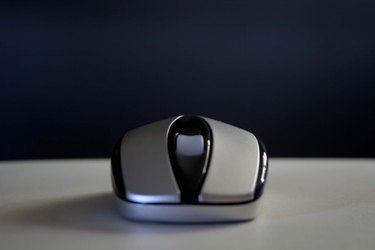 Temporary (Temp) files are created by computer programs as a backup of important files and are stored on the local hard disk. Microsoft Office creates a temp file of every working document so that if the program unexpectedly crashes, you may still retrieve the temp file. The files are stored in a Temp folder and can take up hard drive space over time. The Windows Operating System comes installed with a system tool called Disk Cleanup that removes and cleans up the temp files stored on your computer. Removing the temp files will create more disk space and allow your computer to run faster.
Step 1
Click the "Start" button from the system tray located at the bottom of the desktop. Click "All Programs," click the "Accessories" folder from the application menu. Click the "System Tools" folder and then click "Disk Cleanup."
Step 2
Choose whether you want to clean up "My files only" or "Files from all users on this computer" from the Disk Cleanup Options dialogue box.
Step 3
Select the hard disk drive you wish to cleanup from the Disk Cleanup: Drive Selection dialogue box and click "OK."
Step 4
Click the "Disk Cleanup" tab and check the boxes next to "Temporary Internet Files" and "Temporary Files." Click "OK" and then click "Delete Files" to confirm the deletion of files. Disk Cleanup will clean up and remove all unnecessary temp files from your computer.