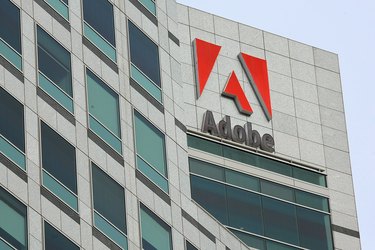 A powerful feature of Adobe Acrobat is the ability to combine several different types of documents into a single Portable Document Format file. You may want to do this when you need to distribute several different types of documents. By creating one PDF that contains them all, you can virtually ensure that each recipient will be able to view everything because PDF documents are compatible with practically all operating systems.
Step 1
Launch Adobe Acrobat on your system.
Step 2
Click "File" in the top menu bar, then hover your mouse over "Combine" from the drop-down menu that appears.
Step 3
Choose "Merge Files into a Single PDF" from the fly-out menu.
Step 4
Click the "Add Files" drop-down menu in the upper left-hand side of the "Combine Files" dialog box. Click the "Add Files" button.
Step 5
Navigate to the directory containing the file that you would like to add using the Windows Explorer box that appears. Double-click the file to select it.
Step 6
Repeat the process until you have added all of the files to the "Combine Files" dialog box.
Step 7
Point the mouse cursor to the bottom right-hand side of the "Combine Files" dialog box, and select either the "Email Size," "Default Size" or "Large Size" by selecting the corresponding icon.
Step 8
Click "Combine Files" to finish the process. All documents will open in their native program, then will be automatically converted to PDF.
Step 9
Type a name for your new PDF document when prompted and click "Save."
Tip
When you hover the mouse cursor over the file size icons in the lower right-hand side of the "Combine Files" dialog box, a tool tip will appear telling you which option it is. The "Email Size" option creates a lower-quality, but very small, PDF suitable for sending in an email message. The "Large Size" option creates a very high-quality file, but the file size will be much larger.
If you would like to omit pages from particular documents from being included after you've imported them to Acrobat, select a document from the list, and click the "Choose Pages" button. Click the "Pages" radio button when the "Preview and Select Page Range" dialog box opens, then enter individual pages separated by commas. You can also specify a range of pages by typing the first page number, then a hyphen, then the last page number.
Warning
Adobe Acrobat Reader does not have this functionality. You must have Adobe Acrobat, which creates PDFs, installed on your system.