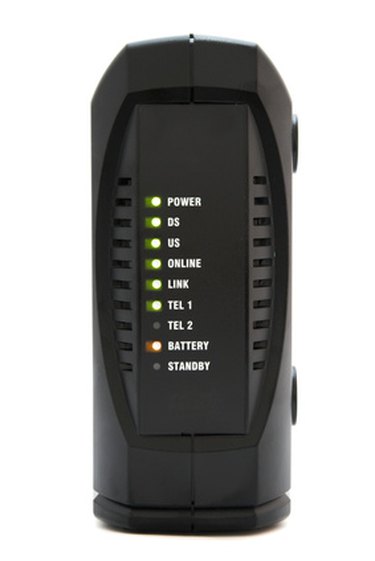 Motorola cable modems are used throughout the United States and help you connect to the Internet through your cable provider. Although the modem has a set connection speed you are not able to surpass, most users never reach the fastest connection. Different settings on your computer including Web cache and Internet history clog the connection speed, reducing the overall connection. If you have a PC, these steps can help you clear the clog and speed up your modem.
Step 1
Check the cable connection of the Motorola cable modem. If the coaxial cable running into the modem is not connected completely, the data transfer from the Internet source to the cable modem is going to slow down or stop.
Step 2
Clear out the Internet history of your browser. The Internet history over time begins to slow down your connection, hindering your connection speed. You may access your Internet history in the "Control Panel," then choose "Internet Options," "History" and "Clear History."
Step 3
Click the "Start" button on the desktop, then choose "Run" (press "Windows" "R" if you are running Vista or 7 to access "Run"). Type in "gpedit.msc" and click "OK." This is the Group Policy Editor on Windows computers and allows you to edit the usable bandwidth on your computer. Mac computers do not have a bandwidth editor installed so you are unable to adjust the bandwidth speed.
Step 4
Select "Computer Configuration" once the Group Policy Editor loads, then "Administrative Templates," "Network" and finally "QoS Packet Scheduler."
Step 5
Choose "Limit Reservable Bandwidth." Click "Enable" and lower the bandwidth to zero percent. The default is 20 percent. Click "OK" to accept the changes. This instantly upgrades your Internet connection and increases your Motorola cable modem's speed by 20 percent.