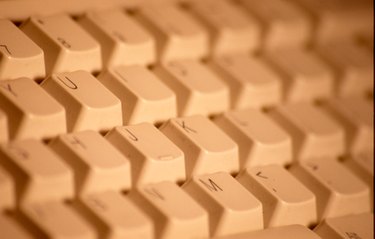 Websites such as VirtualMark enable computer users to check out a PC's performance online. PC performance tests can measure the CPU speed, memory and installed drivers. A performance test gives you an idea of what modifications to your computer can be made to unleash its best possible performance. In some cases, you can even get a comparison of how your computer's performance measures up to a recommended level. You may be required to download an add-on or plug-in to run the performance test online, but you can receive your results in a few minutes.
PC Pitstop
Step 1
Access the PC Pitstop website (see the Resources section).
Step 2
Click "Free Test Drive," then click "Run" on the file installation window. Choose the installation language and click "OK."
Step 3
Click "Next" on the PC Matic Setup home screen. Accept the "Terms and Conditions" by selecting the "I accept the agreement" radio button, then click "Next."
Step 4
Click "Next" until the installation is complete. Check the "Launch PC Matic" box, then click "Finish."
Step 5
Click "Scan" to test your PC's performance.
Step 6
Review the results of your PC's performance.
VirtualMark
Step 1
Access the VirtualMark website (see Resources).
Step 2
Click "Run VirtualMark," then "Continue" on the installation instructions screen.
Step 3
Click the information bar at the top of your browser window when it appears. Click "Install ActiveX Control."
Step 4
Click "Install" on the "Add-On Installer" screen.
Step 5
Review the results of the performance scan.
Tips & Warnings
Websites such as PassMark and Fossil Speed also offer PC performance tests. The sites may charge a fee for running the performance test.