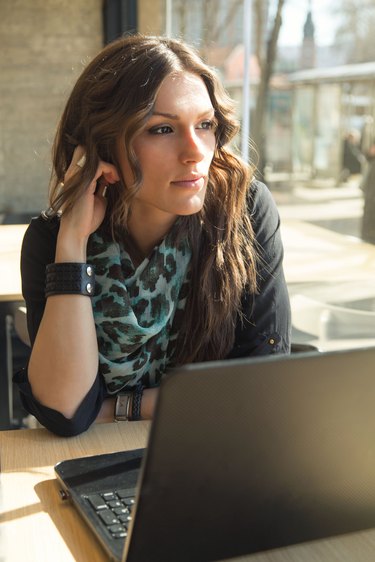 How to Configure HTTrack for a Website With Password Protection. In another of my articles I explain how to use HTTrack to copy a website to your computer. Regarding subscription sites or sites with authentication, I mention that the configuration process for HTTrack is outside the scope of that article. In this article I will go over how to configure HTTrack to download a site that requires authentication.
Step 1
Open your browser (either Internet Explorer or Firefox for this tutorial) and go to the login page of the site you want to copy. If you're already logged in, log out, and then go back to the login page.
*Note: If the website you want to copy does not require authentication, you can skip all of this and just refer to my article: "How to Copy a Website To Your Computer."
Step 2
Run HTTrack. Click "Next," enter a project name and location where you want the website stored and click "Next" again.
Step 3
Click "Add URL" in the window of HTTrack where you enter the URLs. Enter the URL for the site.
Step 4
Click "Capture URL..." You will notice that it will give you some Proxy settings for the Proxy IP Address and port. What we're going to do next is configure your browser to use these proxy settings temporarily.
Step 5
In your browser, if it's Internet Explorer, go to Tools > Internet Options > Connections > LAN Settings. Check the box for "Use a proxy server for your LAN" and enter the Proxy Server settings that HTTrack gave you for the IP Address and Port. If you're using Firefox you would go to Tools > Options > General > Connection Settings > Check Manual Proxy Configuration. Click OK to save the settings.
Step 6
Login to the site so that HTTrack can capture the login. Once you log in the browser will tell you "Link captured into HTTrack Website Copier, you can now restore your proxy preferences!" At this point go back to your LAN Settings (or Connection Settings for Firefox) and undo the proxy settings we made in the previous step. Uncheck "Use a proxy server for your LAN" for Internet Explorer or check "Direct Connection To The Internet" for Firefox.
Step 7
Go back to HTTrack and you'll see that the capture replaced your url with a path to a postfile it wrote to your hard drive. HTTrack has captured the authentication information required by the website and copied it to this postfile, so now you should have no problems copying the site.
Step 8
Set the other options by hitting the "Set Options" button. You can leave the defaults and ignore the options. If you find that HTTrack is not downloading the images, go to the program Options and select the Spider tab. Set the Spider drop-down to "no robots.txt rules."
Step 9
Click "Next" and leave the defaults.
Step 10
Hit the "Finish" button and the copying will start. HTTrack will start at the index page and identify every page off the main URL to download. It will download them all into the folder you specified. You'll know HTrack is done when it makes a sighing sound.