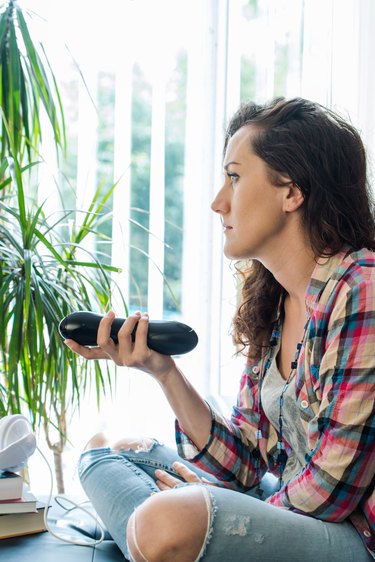 While DVD and Blu-ray players provide higher quality video and audio, the VCR still has its place in your home theater setup. Connect your older VCR to your Vizio HDTV to watch old home movies or any titles in your collection that you have yet to purchase on DVD. Despite the older technology, the VCR can be connected to the Vizio HDTV with just a few cables.
Step 1
Locate the "Video + Audio IN" jacks on the rear of your Vizio HDTV. The ports will be circular in shape with yellow, red and white colorings.
Step 2
Insert one end of the composite cables into the "Video + Audio IN" ports on the Vizio.
Step 3
Plug the other end of the cables into the "Video + Audio OUT" ports on the rear of the VCR. Attach the power cord from the VCR to a nearby wall outlet or power strip.
Step 4
Turn on your TV, then press the "Input" button until the picture from the VCR appears on the Vizio's screen.