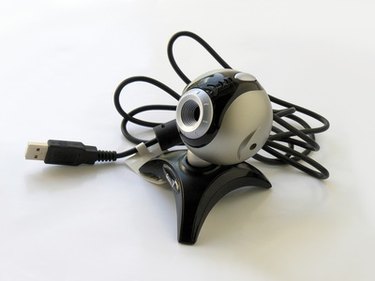 Maybe you want to keep an eye on your home while you are away on vacation, or perhaps you want to share the antics of your new goldfish with the rest of the world. Whatever the case, connecting an IP camera to your computer is one way to watch over anything you want, whether it's a house or a new pet.
Step 1
Find an IP camera that serves your needs (See Resources). There are hundreds of different models available. Some are small enough to fit in the palm of your hand, while others need to be mounted on a wall. As of 2010, these setups can cost you from $200 to several thousand dollars depending on what you need.
Step 2
Install the IP camera and direct it toward whatever you want to watch. Depending on what your needs are, this may mean sticking your camera on a flat surface with a bit of adhesive tape, or using screws to mount it to a wall or other surface.
Step 3
Connect the wireless transceiver to the camera and switch it on. Some of these need to be connected to an external power source, while others run on batteries.
Step 4
Install the software that came with your wireless cameras by putting the disk into the drive and following the instructions.
Step 5
Connect the USB receiver to your computer. Depending on your software, it may add the cameras automatically or you may have to do it manually. To do it manually, click on "Add Camera" and you see the camera feeds from the one you just hooked up. Select the camera and give a name like "Camera 1" or "Living Room Camera" and click "Add." You should see the camera feed on your screen.