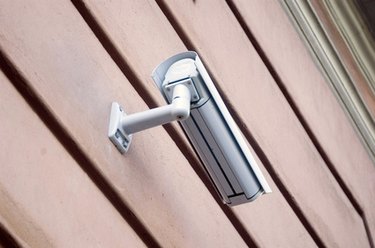 The Axis corporation manufactures a line of small video surveillance cameras that connect to an IP (Internet Provider) network so the user can access the footage from anywhere there is an Internet connection. These cameras are high-tech devices that require passwords to access. And like many other electronic devices these cameras need to be reset for security reasons or if you've forgotten your Password. The good news is that resetting an Axis camera is a fairly easy process.
Step 1
Use your fingers to unplug the power cable from the port in the back of your Axis camera.
Step 2
Locate the Control button on the back panel of your Axis camera. Press and hold the Control button while simultaneously plugging the power cable back into the camera.
Step 3
Continue to hold the Control button until the status indicator on the back panel of the camera flashes yellow. When it flashes yellow release the button.
Step 4
Wait for the status indicator to flash green. This is the signal that the process is complete. At this point your Axis camera is completely reset.