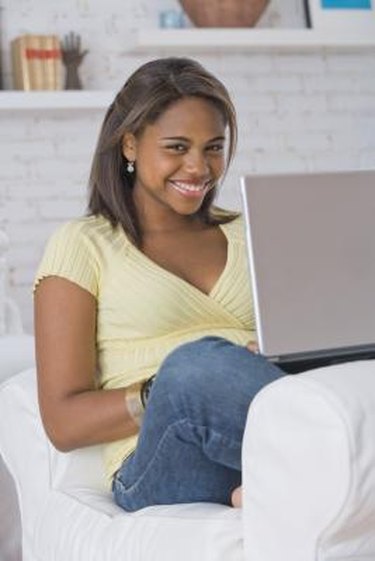 You can convert a PDF to a JPEG file using software included with Windows Vista and Windows 7. The drawback to doing this is that you lose image quality during the conversion. Other methods, which may give you more or less quality loss, include online and downloadable file converters.
Step 1
Open your PDF document and size it on the screen exactly as you want it to appear in JPEG format.
Step 2
Click the Windows Start button, then enter "Snipping tool" into the search box in the Start menu.
Step 3
Select the "Snipping Tool" to launch the application. Select "New," then "Rectangular Snip."
Step 4
Click on the upper-left corner of your PDF and drag your mouse down to the lower-right corner to highlight the area that you want to use as a JPEG. Release your mouse button. Windows will snip the image.
Step 5
Click "File," then "Save As" in the snip window.
Step 6
Enter a name for your image, then select "JPEG File" from the "Save as Type" list.
Tips & Warnings
Always run anti-virus and anti-spyware software when using online or downloaded converters. Use live malware protection when visiting websites for these programs. Some disreputable sites may contain adware, viruses and other malicious software.