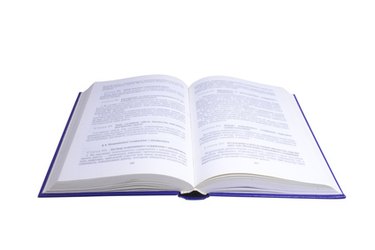 The AA file format is a propriety MP4 audiobook format provided by Audible.com. Because it is a proprietary format, there is no clear way of creating a .AA file. It's very similar to trying to convert an MP3 to an iTunes audio format, complete with Apple's FairPlay DRM. The main benefit of this format is that it allows the audiobook to resume from where it was paused. It also provides the ability to speed up or slow down the track. The latest version of iTunes makes it extremely easy to turn your MP3 files into audiobooks.
Step 1
Drag the MP3 files into iTunes, if they are not there already.
Step 2
Select the desired MP3 files and select "Advanced" > "Create AAC Version." This converts the MP3 to the MP4 file format. Once the conversion completes, you can delete the original MP3 files if you wish.
Step 3
Highlight the converted files and select "Get Info" from the right-click contextual menu.
Step 4
Select the "Options" tab. Enable "Media Kind" and select "Audiobook" from the drop-down menu. Select "OK" to save your settings and close the window. iTunes will then process the files and move them to the "Audiobooks" sub-header within your iTunes Library. The files will now retain their position between listens.