Television programming in the United States went completely digital in 2009. Any analog set was rendered useless without a digital converter. Any new TV sets made since 2009 have to be set up for digital reception, but, a person with no cable or satellite service does need to buy and connect a digital converter to get an analog set to work.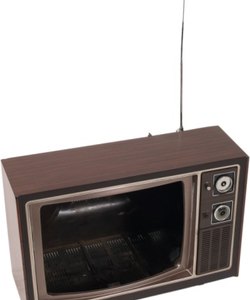 Step
Place the digital converter underneath or near the analog TV. Unplug both devices.
Step
Unplug the coaxial antenna wire from the analog's "In" port.
Step
Plug the antenna wire into the "In" port on the converter box.
Step
Plug one end of the coaxial wire that comes with the box into the "Out to TV" port on the converter box. Plug the other end into the "Antenna In" port on the TV.
Step
Plug both machines in and turn them on. Tune the TV to channel 3 or 4. Use the remote connected to the converter box.