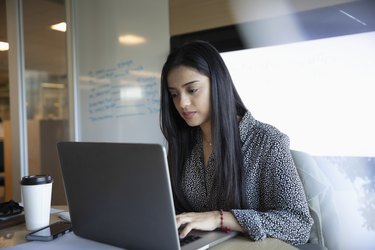 Emoji have become a popular way to communicate electronically, whether in text, on social media or in email. You can easily convert photos to emoji online or using photo-editing software. You can also create custom emoji using your artistic skills and apps that are readily available.
Convert JPG Image to Emoji
One of the easiest ways to create an emoji is to use a JPG image. Plenty of online tools allow you to convert an image to an emoji, and many of them are free. You can even find an app that turns your selfie into an emoji directly from your phone.
For those who are more advanced in their design skills, converting a picture to an emoji using photo-editing software may be preferable. If you already have Photoshop or a similar tool, you can use it, but there are plenty of free photo-editing solutions that give you the same results.
Convert Picture to Emoji Online
Using one of the many tools available online, you can make an emoji right in your browser. There is no shortage of emoji-makers, including some you can use on your mobile device.
If you want to convert an image to emoji online using a mobile device, the best course of action is to browse the various emoji-making apps in the app store for your particular device. Read the reviews and avoid giving access to your contact information, social media profiles or photos in return for the use of a free app.
Apps such as Mirror and Xpresso, available for both Android and iOS phones, specialize in turning your selfie into an emoticon. They are particularly convenient if you plan to use an emoji as your profile picture.
Using a Photo Editor for Emoji
Photo editors are not as easy to use as apps, but using a photo editor to convert a picture to an emoji gives you a more polished result. This is especially true if you're a pro with a tool like Photoshop, but you can get just as good results with photo-editing website Pixlr.com and downloadable Gimp software. They are both free.
To convert an image to emoji online, you typically upload the JPG and trace around the part of the image you want to convert using a lasso tool. Cut the selection and paste it into a new image with a transparent background. You then have an emoji you can import into any text messaging app.
Making Custom Emoji
Instead of trying to convert photos to emoji online, you may want to create an emoji that stands out from the standard ones available. There are plenty of options online, or you can make your own from scratch using a photo editor. You need to know how to draw a circle and use the other tools to refine the face.
One tool that helps with emoji-making is piZap, which contains various elements you can add to a basic emoji shape. Shapes include adult, child, and alien faces and many others. You'll find multiple eyes and mouths to choose from, as well as props you can add to your emoji to further customize its look.
Another fun emoji maker, particularly if you have young children, is the Disney Emoji Maker, which gives you plenty of playful Disney emoji to add to your repertoire.
As with any free tools, shop around and find the one that offers options that match your own tastes.