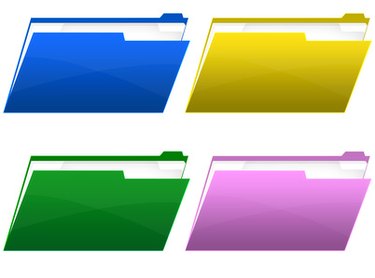 The Portable Document Format (PDF), a file format developed by Adobe, allows a user to read any type of file, regardless of whether that type of software is loaded on their computer or not. Pagemaker 6.5 files, saved as the file extension .p65, cannot be automatically converted to a PDF format through the program. Instead, separate software must be used to convert .p65 to PDF files.
Step 1
Upgrade your Pagemaker 6.5 software to Pagemaker 7.0.1 or above. The newer version of Pagemaker allows you to convert the files to PDF directly from the software. Download the update to this file for free on Adobe's website (see Resources). Locate the Pagemaker update on the "Products" page. Scroll through the drop-down menu until you find the Pagemaker update.
Step 2
Use Adobe Distiller to convert your Pagemaker file to PDF format. Log on to Adobe.com (see Resources) and download the free version of Adobe Distiller. Adobe Distiller is server-based, so you can upload your .p65 file to the server when the download is complete, and your file will be converted to an easy-to-read PDF file.
Step 3
Download PDF995 to convert Pagemaker files to PDF (see Resources). PDF995 is a free application. Once the program is downloaded, an additional option will be placed under your print menu. When you are ready to convert your P65 file, choose "Print to PDF 995" from the "Print" menu, and your document will be converted. Every time you use the free version of PDF995, an advertisement from sponsors will appear. Close these advertisements once your PDF has finished converting.