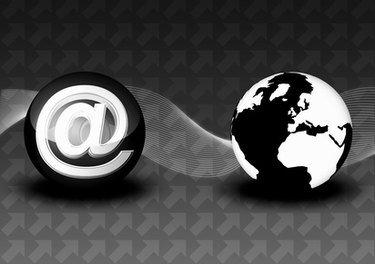 Two of the most common email archive formats are the PST format used by Microsoft Outlook and the mbox format used by Unix systems, including Gmail, Yahoo, Entourage for the Macintosh and Mozilla Thunderbird. Getting your email archives from PST to MBox format used to be tricky, due to changes in the PST format that came about in 2004, but it can now be done reliably and easily.
If You Have Access To The Machine With Outlook Installed
Step 1
Download Mozilla Thunderbird on the machine that you have Outlook installed on. It can be downloaded from the Mozilla website (see Resources). Thunderbird is a free and very feature rich email program.
Step 2
Install, then open Thunderbird.
Step 3
Go to the File Menu and select Import. Import the PST file. Thunderbird will convert your existing PST file to Mbox format so you have access to your old emails.
If You Have a PST File, But No Computer With MS Outlook
Step 1
Download LibPST, which is a free and open source command line utility that runs in Linux and MacOS X and converts PST files to MBox formats. It can be downloaded from five-ten-sg.com (see References).
Step 2
Install the LibPST program. If you're on Linux, it comes in an RPM installer; this will also work with MacOS X with an RPM installation utility (see Resources).
Step 3
Bring up a terminal screen.
Step 4
Type the following command:
"readpst –S –D <name of PST file"
where mailbox directory is where you want the output files to go, and is the full path and file name of the PST file. The mailbox directory must exist before the program is run. The –S and –D flags will move each email message into its own subdirectory and retain any email attachments in the same directory.