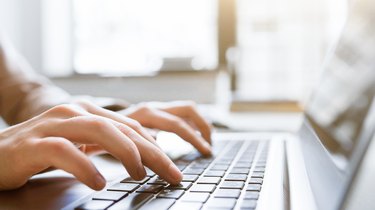 There are many different email clients available, and one popular freeware client is Thunderbird, produced by Mozilla, the authors of the popular Firefox web browser. The most common email client is probably Microsoft's Outlook, which allows you to create a backup file of all your email messages and contacts. This backup file is in a .pst format, and can be used to move your files from one computer (or email client) to another.
When switching to Thunderbird, you may experience difficulty in importing a standalone .pst file, since Thunderbird uses .mbox files instead and does not recognize .pst files. Workarounds do exist to use Thunderbird to import .PST files.
Decoding the File With Outlook
Use Outlook to decode the .pst file. If possible, install Outlook on the computer with Thunderbird and the rogue .pst file. Once Outlook is installed, you can select the "File" menu and select "Import and Export" to import the .pst file into Outlook.
Once the messages/contacts have been successfully imported, you can then open Thunderbird, choose the "Tools" menu, select the "Import" option and choose "Mail within Thunderbird." Choose "Outlook" as the default client from which to import.
Getting Another Computer Set Up
You'll want to install Thunderbird onto another computer. If you can't install Outlook onto the desired computer (referred to here as "Computer 1"), you can install Thunderbird onto a machine with a compatible version of Outlook (referred to here as "Computer 2").
You'll want to open Outlook on Computer 2 and copy the .pst file onto Computer 2. With Outlook open, select the "File" menu and click the option for "Import and Export." In the window that pops up, choose "Import from another program or file" and click "Next."
Choose "Personal Folder File (.pst)" and click "Next." Use the "Browse" button to navigate to the location of the .pst file and click "Open." Everything in the backup file – emails, contacts, etc. – will be imported into Computer 2's Outlook.
Finishing the Import Process
Import the files on Computer 2's Outlook into Computer 2's Thunderbird. Open Thunderbird and select "Tools" followed by "Import." Click the "Mail" button and click "Next." Click on "Outlook" and click "Next." When the import is finished, click "Finish."
Close Thunderbird. Click "Start" and navigate to "Your-username\AppData\Roaming\Thunderbird\Profiles__.default" (where the ** is a string of random characters). Copy all of the included files and folders to a flash drive and move the flash drive to Computer 1.
Navigate to "Your-username\AppData\Roaming\Thunderbird\Profiles__.default" on Computer 1. Copy the files and folders from Computer 2 into that directory. All of the email info will now be available on Computer 1's Thunderbird, so this completes the Thunderbird import .pst process.
Thunderbird Open .Pst File Tips
Alternatively, you can try using the Thunderbird PST Import plug-in. This is an open-source plug-in that purports to make the Thunderbird client recognize and import .pst files. It is not clear whether or not it works; many of the comments on the download site state that it is both unclear how to use it and that it does not work as advertised.
Always back up your data before trying any Thunderbird import .pst method. When importing files, there is always the possibility that the files may become corrupted or illegible by the computer.