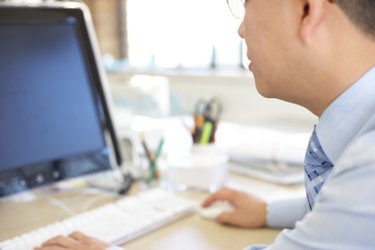 EML files are e-mail messages that were most likely saved in Microsoft Outlook, or another type of e-mail management software. There are plenty of Windows applications that can open an EML file, but not many Mac OS or Linux. Thankfully, one of the non-Windows programs that can open an EML file is Apple's very own Mail, which comes pre-installed in Mac OS X. Mail is basically the Mac-version of Outlook, so it's an obvious solution for opening an EML attachment.
Step 1
Download the attachment and save it to your desktop.
Step 2
Right-click on the attachment, then hover your mouse over "Open With..."
Step 3
Click on "Mail" from the list of applications. If Mail does not appear in the list, click on "Other..." Locate Mail in the "Applications" folder, click on it, then click "Open."