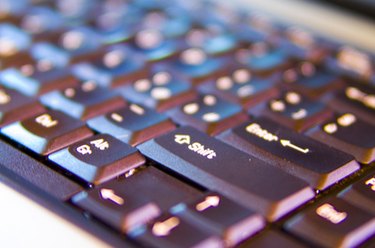 When a computer user creates or saves messages with Microsoft Outlook software, the resulting file has a .MSG file extension. This file includes the "nuts and bolts" information regarding an Outlook message, including the date, subject, the body of the message, and the sender and recipient. If you have a .MSG file on your computer that is not currently in your Outlook folders, you may have unsuccessfully tried to use Outlook's Import and Export function to bring the file into Outlook. The correct method is actually much simpler.
Step 1
Go to your Windows Desktop and double-click on "My Computer."
Step 2
Navigate to the folder that contains the .MSG files that you wish to put into Outlook.
Step 3
Re-size the window, open Outlook, and re-size that window also so that you can see and work with both windows at once
Step 4
Click on the .msg file you wish to move into Outlook in order to highlight it. Then simply use your mouse to drag it into one of your mail folders in the Outlook window.
Step 5
Open the .msg file within Outlook by double-clicking on it. Right-click on the sender or recipient (depending on which information you wish to add to your Contacts), and select "Add to Outlook Contacts" to finish the job.