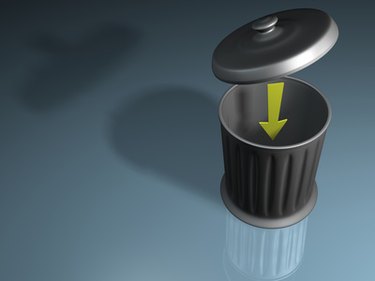 Recovering lost or deleted emails for Lotus Notes requires the assistance of a recovery program designed to back up and retrieve data from the client. Depending on when the emails were deleted, even the best file recovery software may not be able to recover the emails. But the sooner you run the recovery tool, the better the chance you will have of restoring the deleted email.
Step 1
Download and install a Lotus Notes email recovery program (see Resources). There are very few free options available, but many of the paid programs also work with other programs.
Step 2
Start the file recovery program of your choice. The main menu for the program should appear.
Step 3
Click "Start Search" to begin looking for your deleted files that can still be recovered. On most programs, a window asking you to specify your search will appear.
Step 4
Specify your search to include Lotus Notes (if possible) and to look for files with the .wk1, .wki2, wk3, .wk4, .wks, .fm3, .wb1 and .123 file extensions.
Step 5
Locate your deleted email once the scan is complete.
Step 6
Recover your email by clicking on the email and then clicking "Recover File."