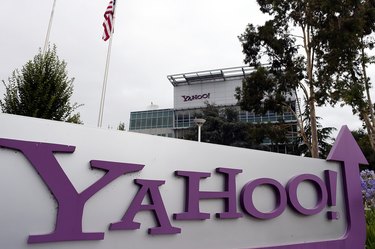 Yahoo! email has several very important policies about the "Trash" feature and deletion of emails. Email sent to "Trash" is subject to automatic deletion at any time. For this reason, recover any deleted files you want to keep from "Trash" immediately. The only option for restoring email is to request it within 24 hours of deletion; otherwise, your emails are not retrievable.
Step 1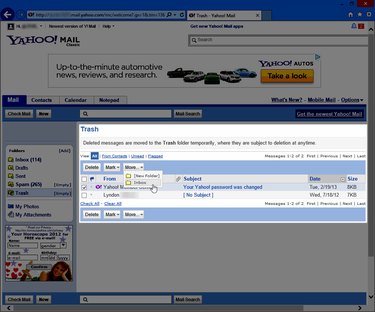 Check your "Trash" routinely. Make sure there is nothing in the trash folder you want to keep. If there is, immediately move it to another folder. If it gets automatically deleted, you will most likely not be able to recover it. If your email has been permanently deleted within the past 24 hours, you might be able to restore it using the Mail Restore Help Form available at the Yahoo! Help Center.
Step 2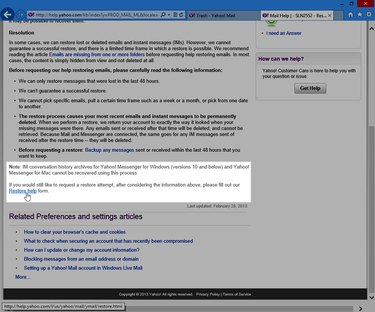 Go to the Yahoo! Help "Restore Lost or Deleted Emails" page (see Resources), and click the Yahoo! Mailbox Restore Help Forms.
Step 3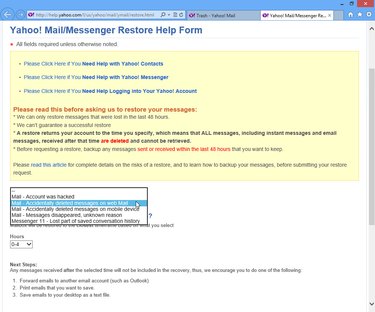 Read the instructions for Mailbox Restore carefully. You will be asked if the deletion was within the past 24 hours or if the mail was deleted automatically. If it was deleted automatically, it most likely cannot be recovered.
Step 4
Select either the All-New Yahoo! Mail or Yahoo! Classic Mail Restore Form request. You must be logged into your email account to fill it out. Submit the form. If you do not receive a response from a Yahoo! technical support agent, check your spam or junk folder.