To retrieve information that has gone missing in Mozilla Thunderbird, use the Repair Folder in the Folder Properties to reload all your email information from the original mail server such as Yahoo, Hotmail or Gmail.
Step 1
Open Thunderbird and click the Inbox that belongs to the email address for which you want to restore a mail folder.
Step 2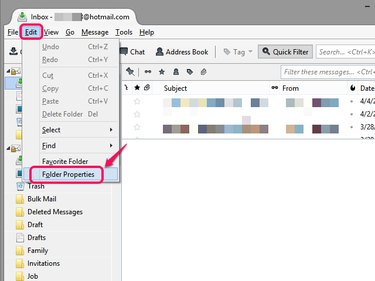 Choose Folder Properties from the drop-down list by clicking Edit.
Step 3
Click Repair Folder under General Information in the Folder Properties window to re-synchronize the folder with the server.
Step 4
Thunderbird retrieves your emails from the server. You can find your emails after the download is complete.