Windows Media Player is the default media player for Windows and is capable of handling both audio and video files. It supports a selection of audio formats, such as .wav, .wma and .mp3, to name a few. Wav files are uncompressed and are rather large in size. If you wish to convert these files to a smaller codec, such as .mp3, you can do so with Window Media Player. While it cannot be done with the ease of other programs, if you have no other options, you can convert the files using Windows Media Player and a blank CD.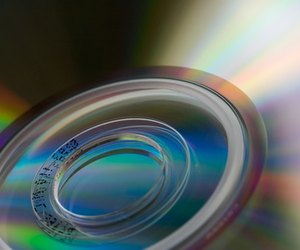 Step
Import the .wav files you wish to convert into Windows Media Player by dragging and dropping them into the "Library" tab of Windows Media Player.
Step
Drag the files you just imported into the Now Playing column on the right side of the screen. Click "Now Playing List," scroll down and click "Save playlist as." Name and save your playlist.
Step
Click the "Burn" tab in the Windows Media Player window. On the left side of the window, click the drop-down menu and select the playlist you saved. You will notice that your songs are now listed.
Step
Insert a blank CD into your computer, and click "Start Burn." Allow Windows Media Player to burn the CD. Eject the disc when finished.
Step
Click "Tools" from the toolbar and select "Options." From here, click the "Rip Music" tab. Under the "Format" section, click the drop-down menu and select "mp3." Click "Apply" and then "OK."
Step
Insert the disc you just burned into your computer. Select the "Rip" tab in Windows Media Player and click "Rip Music." This will rip your .wav files on the disc into .mp3 files, effectively compressing and converting them.