Although many individuals are familiar with the term "ring tone," the phrase "caller tune" may be somewhat less recognized. You may be surprised to learn, however, that they're both referencing the same thing: the specific sound alert that's played by your phone when any form of notification — such as a phone call or text message — is received. If you're interested in learning how to create a caller tune or caller ring tone, you can do so using a few simple steps.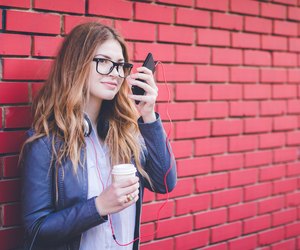 credit: urbazon/iStock/GettyImages
Exploring Caller Tune Basics
In the earliest days of cellphone technology, there was generally one specific sound that your phone would produce for incoming calls. With today's technology, however, it's possible to fully customize the suite of sounds embedded in your device, creating a completely unique sonic palate in the process.
On modern smart phones, caller tunes are often created in popular audio file formats, such as MP3, WMA, AIFF and so on. The specific type of file that's required will likely vary depending upon the hardware model you're using. That being said, many devices also provide users with the option to use a variety of file types and can convert the selected audio as needed in order to ensure successful playback.
Generally speaking, a caller tune is no more than 20 to 30 seconds long. This timing is based on the length of a call that goes unanswered — that is, the maximum length of time a ringer will ring before it's disconnected. With that in mind, many caller tunes or ring tones are designed to have a smooth introduction and ending within this allotted time frame. Although this isn't a requirement, it's quite common to see this particular compositional structure in caller tunes and ring tones today.
Creating a Caller Ring Tone
If you have browsed your phone's onboard selection of ring tones and caller tunes and still think you'd prefer to use your own customized sound, you can do so rather easily. If you've already picked out a particular song or audio file that you'd like to use, you'll first need to decide whether you'd like to edit it to use only a specific portion of the audio as your ring tone.
Powerful audio editing software such as Audacity can be downloaded for free and used to cut and trim ring tones and caller tunes to manageable sections. This will ensure that when the notification occurs on your phone, you're hearing the specific portion of the audio you prefer rather than elements of a longer track.
If, however, you're OK with the length and content of your audio file "as is," you can simply transfer it to your phone using any designated method attached to your hardware. For example, you may be able to email yourself an audio file and download it on your phone. Or, you may choose to connect your phone to your computer via USB and transfer your files this way. Regardless of the method you choose, you should be able to access the audio on your phone without too much effort.
You should also keep in mind that a variety of smart phone apps are currently available for download that assist you with the ring tone creation process. You can also download free caller tunes for Android or iOS devices online.