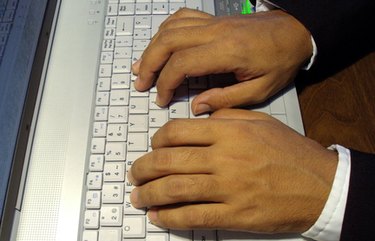 Microsoft Works is a suite of programs which is manufactured by the Microsoft corporation for use with their Windows operating system. Of the two office program suites, Works is less inexpensive than MS Office, but also doesn't have the same level of power. Spreadsheets made in Works are saved with a .WKS file extension. If you are upgrading your system to use MS Office (which includes Excel), you will need to convert the WKS files to XLS files (which are Excel spreadsheets). Luckily, this can be done directly in the Excel program.
Step 1
Open MS Excel on your computer. Click on the "File" menu in the upper left hand corner of the screen and select the "Open" command.
Step 2
Click on the "Files of Type" drop down menu and select "Microsoft Works 2.0 Files." The WKS file type is a MS Works 2.0 file. Browse through the folders on your computer until you find the WKS file to convert. Click on the file to select it and then click the "Open" button.
Step 3
Allow the file to load into Excel. Click on the "File" menu at the top of the screen and select the "Save As" command.
Step 4
Browse through the folders on your computer to select the location you want the file saved in. Type the name of the file in the box next to "File Name." Click on the pull down menu next to "Save As Type" and select "Microsoft Excel Workbook."
Step 5
Click on the "Save" button. The file will now be saved as a XLS file.
Tip
Converting your files to XLS will give you more options to look at and manipulate your data. If you have Excel, it is recommended that you convert any WKS files you have.
Warning
Note that converting a file does not mean that the original one gets erased. Make sure you have enough room on your hard drive to save extra files.