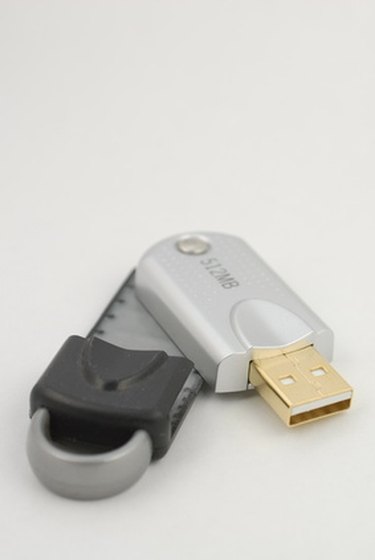 Creating playlists from the music in your iTunes library allows you to curate specific songs for different purposes. These can include creating a playlist for a loved one or to fit a certain mood, or a playlist of fast-paced music to power a tough workout. If you've taken the time to make a great playlist and want to share it with friends, you can save the playlist to your USB flash drive (jump drive) for convenient portability.
Step 1
Open iTunes. Plug your jump drive into your computer's USB port.
Step 2
Create and set up your playlist, if you have not already. To do this, select "File," then "New Playlist." Name the playlist; it appears in iTune's sidebar. Drag the desired songs from your library to the playlist to add them.
Step 3
Right-click the playlist in iTune's sidebar. Select "Export ..."
Step 4
Enter a name (or adjust the name, if desired). Select the jump drive as the save destination. Select "M3U" as the file format and click "Save." The playlist is saved to the jump drive.