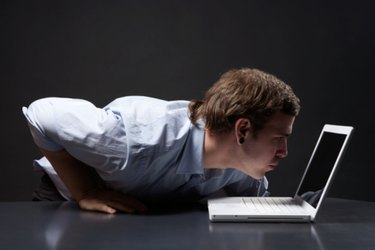 YouTube is a free website that hosts videos uploaded by users, ranging from amusing clips of their pets' cute behavior to serious commentaries on current events. When you browse and search for videos on YouTube, you may come across ones that you find so important or like so much that you add them to your playlist, so you can easily watch them again whenever you want. You can enable an option to make the videos in your YouTube playlist play nonstop.
Step 1
Go to the YouTube website at YouTube.com and log in with your username and password.
Step 2
Click on your account's pull-down menu, and then click "My Videos."
Step 3
Click on the name of a playlist. You can see all the videos in your playlist.
Step 5
Click on the "Autoplay" button in the playlist toolbar at the bottom of the screen to make the videos in your list play over and over.