Backing up phone contacts on your SIM card is never a bad idea, and it can be extremely useful, particularly if anything were to happen to your phone. Despite the advantages of Apple's iPhone, some software glitches have meant simple tasks like transferring your contacts to the SIM card aren't possible with standard-issue iPhones. However, this problem can be overcome on jailbroken iPhones, and then all your contacts can be backed up on your SIM.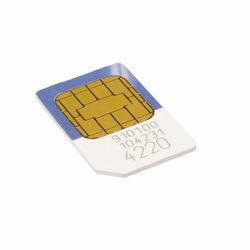 Step
Launch "Cydia" and search for "SIManager." Install the app and then close Cydia.
Step
Open the "SIManager" app and press "Setup," which is in the top-left corner of the screen. This will display the Setup menu.
Step
Switch "Fast-Read" to "On" in the menu and select the SIM name format that the contacts are to be transferred as. Press "Done" to go back to to the main screen of the SIManager app.
Step
Press "Read from SIM," which is in the bottom-left corner of the screen. The app will process the contacts on the SIM.
Step
Select "Settings" when the app has finishing processing, and then select "Copy iPhone to SIM." This will then copy the contacts from the iPhone to the SIM card.