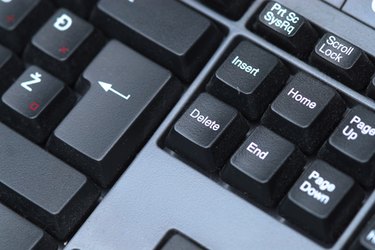 If you want to make a copy of something you see on your laptop computer screen, such as an image or a particular error message, you can use native controls in Windows to make this happen. After you get a copy of what your screen looks like, you can save it in something like Microsoft Word so you can send the image to whomever you want to see it.
Step 1
Press the "Print Screen" key next to the "F12" button on your keyboard. This makes a copy of everything currently shown on your monitor.
Step 2
Click "Start" and select a document or image program, such as Microsoft Word. Create a new file.
Step 3
Right-click anywhere in the program and select "Paste" from the drop-down menu that appears. The image of your screen appears in the file. Click "File" and select "Save" in Microsoft Word to save a copy of it.
Tip
Some laptop models will require you to hold "CTRL" or the "Function" key while you hit "Print Screen" to make it work properly.