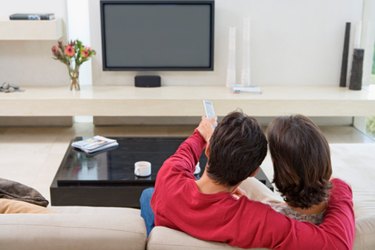 One problem TV owners can run in to with their equipment is bad coloring or incorrect color representation on their TV screens. If you own a Vizio TV, there is an easily accessible color settings page inside of the regular TV settings. If your TV is not displaying colors as correctly as you would like, it is recommended that you go in and edit these customizable settings.
Step 1
Turn on your Vizio TV, press the "Menu" button on your remote, select "TV Settings," and then select "Picture." Your Vizio color settings will now be displayed onscreen.
Step 2
Edit your color settings. There are three color-relevant settings: "Contrast" (changes the white levels in the picture), "Color" (changes how much color is shown in the picture), and "Tint" (changes the color hue shown in the picture).
Step 3
Select the color setting you wish to modify, and then lower or raise it until you are satisfied. Save it, and then select the next setting. Note that you might have to try several different setting combinations until you find the one that best portrays the colors on your screen.