Google Docs is a highly effective tool for creating professional event flyers that you can easily share and distribute to others. You don't need a fancy graphics application or program to create an announcement that successfully publicizes your event--just use Google Docs.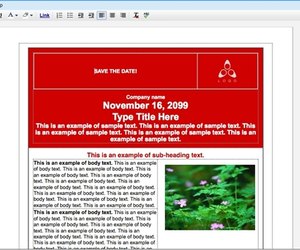 Step
Create a free account at the Google Docs website (see Resources below).
Step
Sign in to your Google Docs account. Go to the "New" tab on the upper left side of the page. Select "From template…"
Step
Go to the search box at the top of the page and type "announcement." Click the "Search Templates" button.
Step
Select the template layout that best fits your needs.
Step
Click the "Use this template" button of the template you'd like to use.
Step
Customize the text, pictures, logos and font of your flyer.