Use the settings section of Tumblr to delete your account. You can't delete your account using the Tumblr app for mobile devices. Deletion is only possible using the Tumblr website. When you delete your account, your primary Tumblr blog is deleted as well. Secondary blogs of which you are the only member are deleted too. Tumblr also removes you from any group blogs of which you are a member.
Deleting Your Account
Step 1: Log in and Load the Account Menu
Log in to your Tumblr account and click the Account icon in the top-right corner of the screen.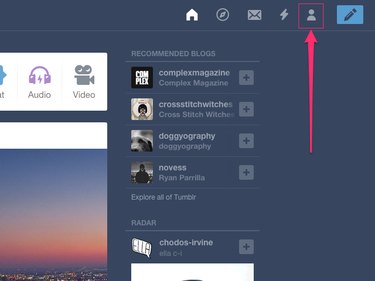 Step 2: Open the Settings Screen
Select Settings on the Account drop-down menu to open your account's settings screen.
Step 3: Click the Delete Button
Scroll down to the bottom of the Settings screen and click the Delete Account button to delete your Tumblr account.
Resetting Your Password
You must be able to log in to your Tumblr account in order to delete it. If you can't remember your password in order to log in, take advantage of Tumblr's password reset tool. Visit Tumblr's Forgot Password page, enter the email address you used to sign up for Tumblr and then click the Reset Password button.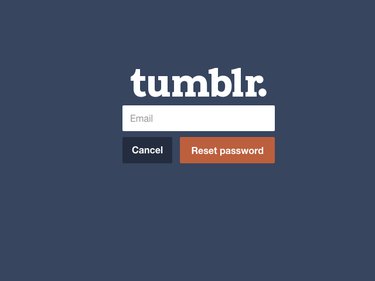 Log in to your email, open the message from Tumblr and follow the prompts to select a new password.
Deleting and Leaving Secondary Blogs
To delete a secondary blog without removing your account, click the Account icon in the top-right corner of any Tumblr page and select Settings. Click the blog you want to delete or leave or, if you're using the Tumblr mobile app, swipe left on the blog's name. Click or tap Delete Blog to delete the blog. You can only delete a secondary blog if you're its only member. If there are other members, click or tap Leave Blog to leave it.
Consequences and Considerations
As soon as you delete your account, the Web address associated with your primary blog is released for others to claim.
You can sign up for Tumblr again using the same email address at any time, but you are not guaranteed to get the same blog URL. In the interim it may have been claimed by another Tumblr user.